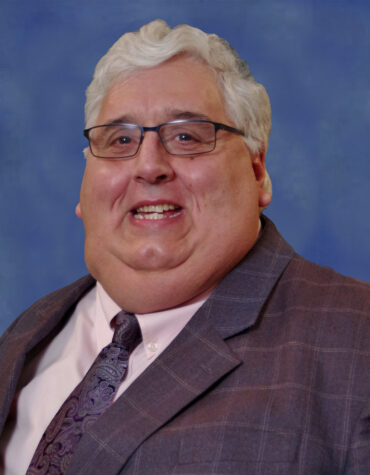 Albany, NY
(518) 426-3800
Peter Molinaro, Esq.
ATTORNEY
Attorney, The D'Amato Law Group, LLP
 Peter Molinaro is an attorney at The D'Amato Law Group, where he provides consulting services to the firm's clients on a wide variety of insurance and risk management matters. He also assists clients before the New York State Department of Financial Services, the New York State Worker's Compensation Board, and the State Legislature.
He is also associated with Park Strategies, LLC.
Mr. Molinaro currently serves as the New York State qualifying officer of the North American Risk Services Company, a Florida-based worker's compensation third-party administrator. From 2013 to 2019 he was a director of the National Teachers Association Life Insurance Company of New York, Inc.
Mr. Molinaro served as the Senior Deputy Superintendent of Insurance for New York State from April 2002 to April 2007. In that capacity, he was the Department's Chief of Policy and Program with immediate oversight over the life insurance and capital markets bureaus. He was the chief adviser to the Superintendent on matters concerning the liquidation bureau and the Chair of the Captive Insurance and Alternative Risk Group within the Department. He testified on several occasions before New York's legislative committees and lectured extensively at insurance conferences and before trade groups. He was also the Department's legislative counsel from 1996 to 1998.
Prior to his time with the Insurance Department, Mr. Molinaro served as the General Counsel to the New York State Worker's Compensation Board, where he supervised over 140 attorneys, including all of the administrative hearing judges in the compensation system. Mr. Molinaro instituted many changes to the WCB's adjudication system, which streamlined the hearing process leading to faster and more efficient adjudication of claims.
From 1998 to 1999, Mr. Molinaro served as the Deputy General Attorney of the State Insurance Fund, New York's largest worker's compensation insurance carrier.
Mr. Molinaro spent 10 years as a litigator in private law practice in Albany and specialized in insurance defense, municipal affairs, school law, and administrative practice.
Mr. Molinaro has been a contributing editor of the Insurance Advocate magazine and wrote "Around New York," a column concerning state developments that affected New York's Insurance Industry.
Mr. Molinaro is a member of the New York State Bar Association and is admitted to practice law in all of the Courts of New York and in the Federal Second Circuit Court of Appeals as well as the Northern and Western Districts of New York. He currently serves as a director of the Capital District Italian American Bar Association.
He has been a volunteer firefighter for the village of Menands since 1988, attaining the rank of Captain, and has served as President of the Menands Fire Company #1, Inc. for nearly ten years.
Mr. Molinaro earned his J.D. from Albany Law School of Union University and a bachelor's degree in political science from Le Moyne College. He has also served as a member of the Alumni Board of Directors for the Albany Law School of Union University and Le Moyne College.
Mr. Molinaro lives with his wife in Loudonville. They have two adult sons.
N.Y
Areas of Concentration
Regulatory compliance advice and regulatory enforcement representation in the Insurance, Financial Services and Workers' Compensation fields.
Representation in Administrative actions against State and Local agencies
Formation and Licensing of insurance companies, agencies, brokerages, and alternative risk vehicles
Counseling, advisory and representation services for New York Not-for- Profit corporations and Associations
Counseling, compliance advice fire districts and municipalizes on fire and emergency services
Education
B.A., Political Science – Le Moyne College
J.D., – Albany Law School of Union University
Activities and Affiliations
Menands Fire Department, Member since 1988
Alumni Board of Directors for the Albany Law School of Union University and Le Moyne College
Capital District Italian American Bar Association, Director
Board Member of the East Hills Neighborhood Association